"Lucas-ite" Culture
Lucas-ite: (n) Any current or former member of the Lucas Lab. A play on the word "leukocyte." origin: Andrew Takeda
The Lucas Lab not only strives for scientific excellence but also works to create an environment based on camaraderie and respect. We balance our hard work at the bench with fun times at lab events. Building a team environment is crucial to the success of our members and therefore our science!
Happy Hour!
Every month we choose a Friday where our lab joins other labs on the floor to enjoy a happy hour filled with food, drinks, conversation, and fun! This is a good opportunity to unwind, talk casual science, or meet and learn about other people in other labs!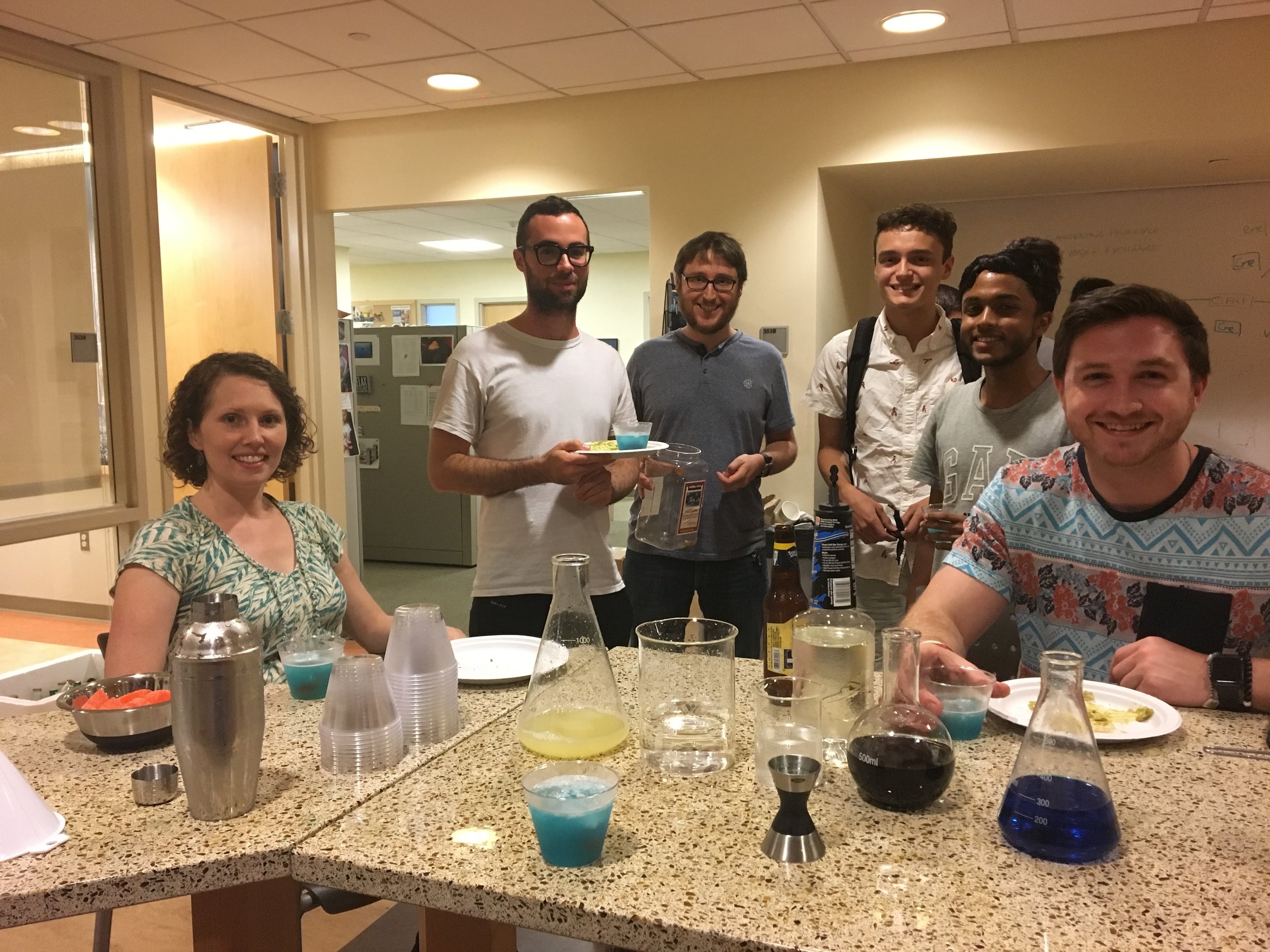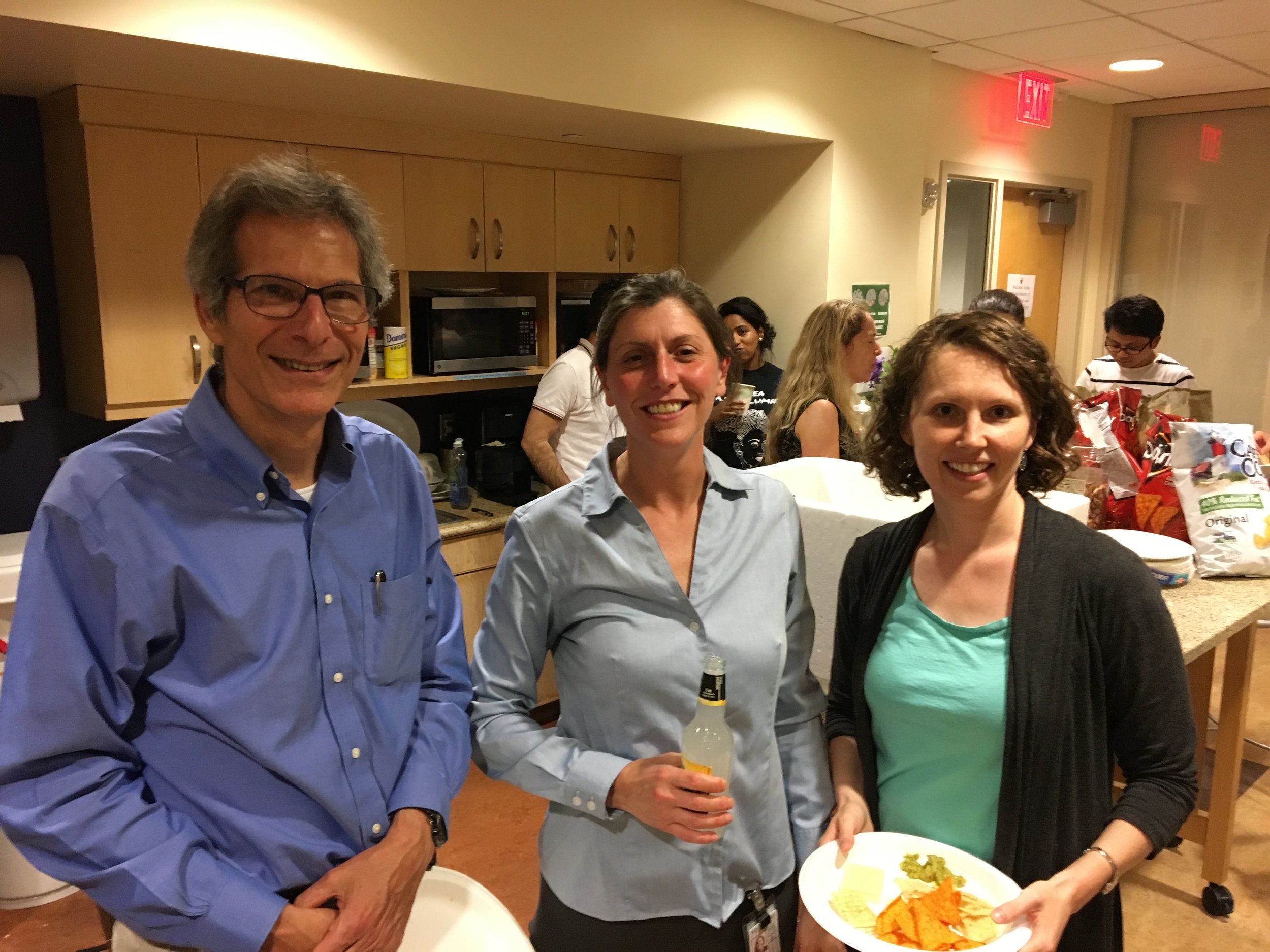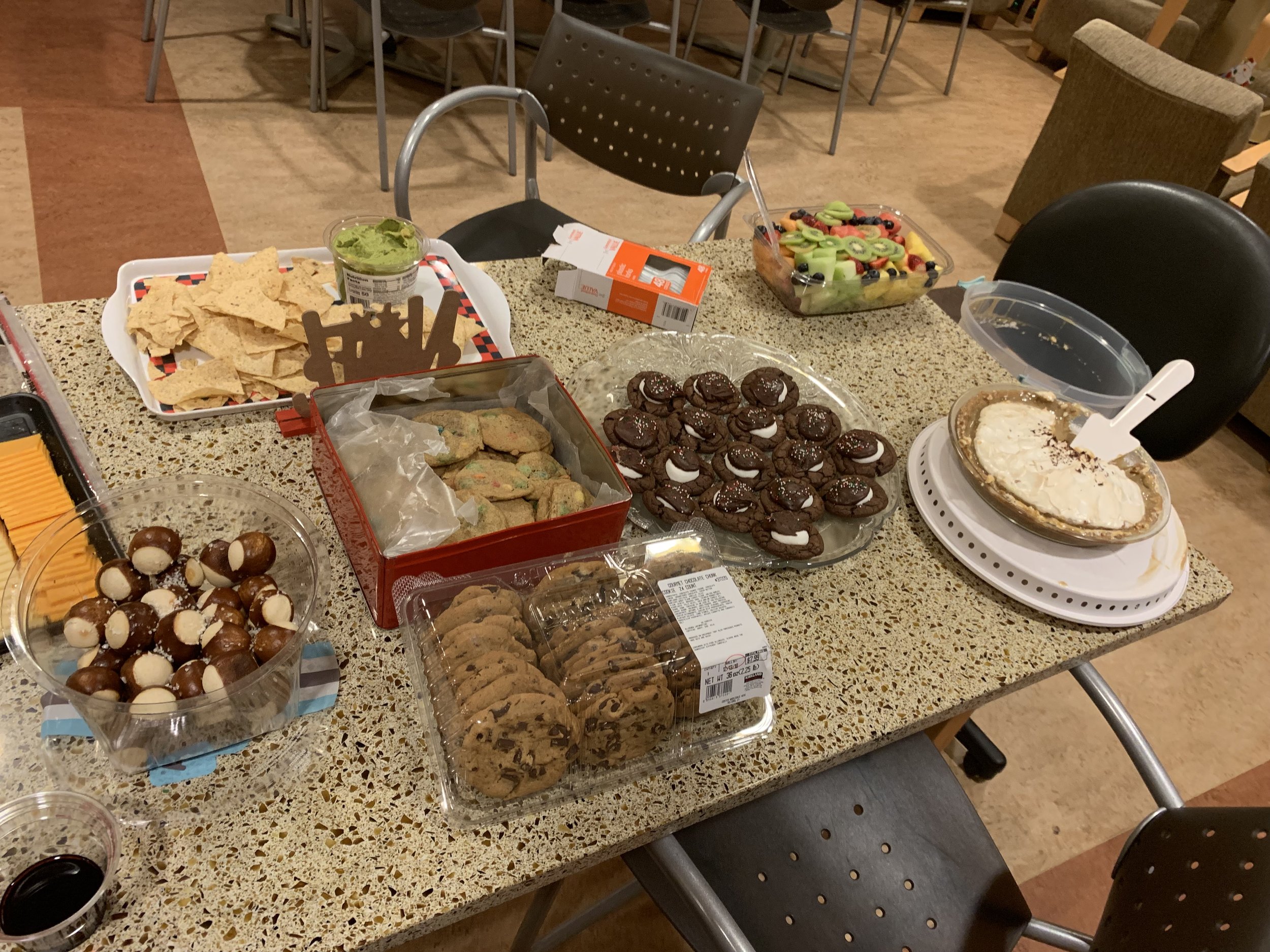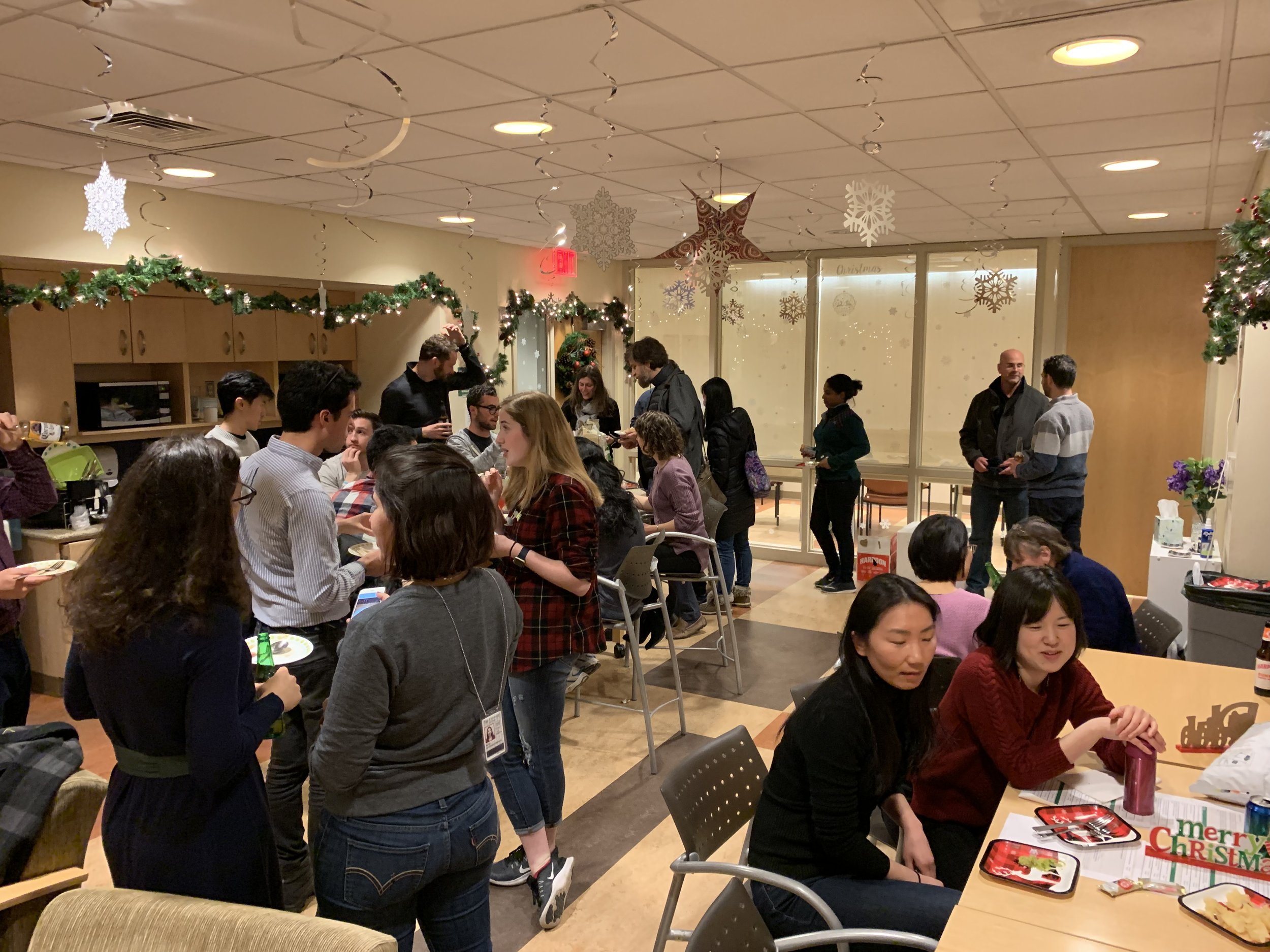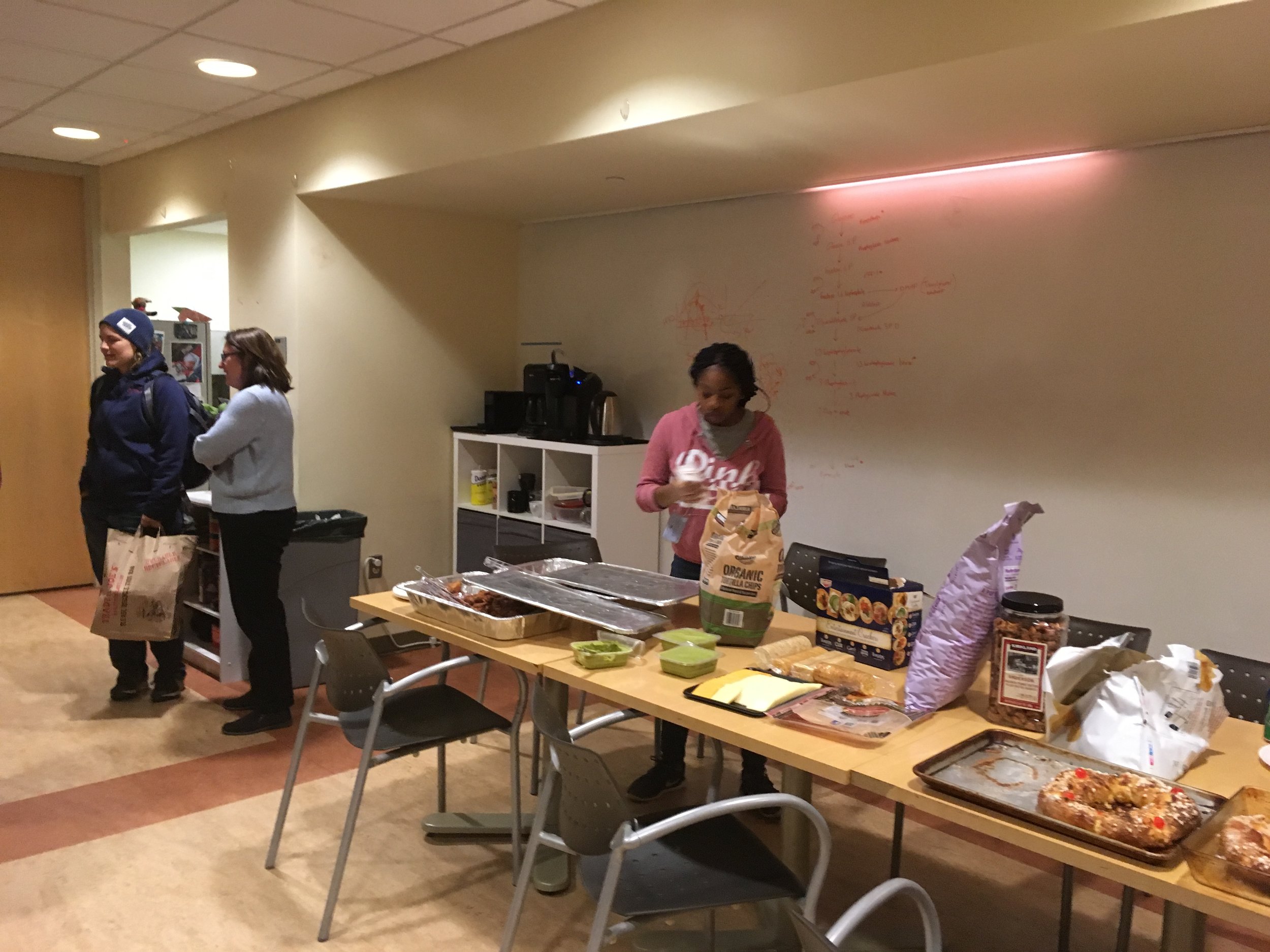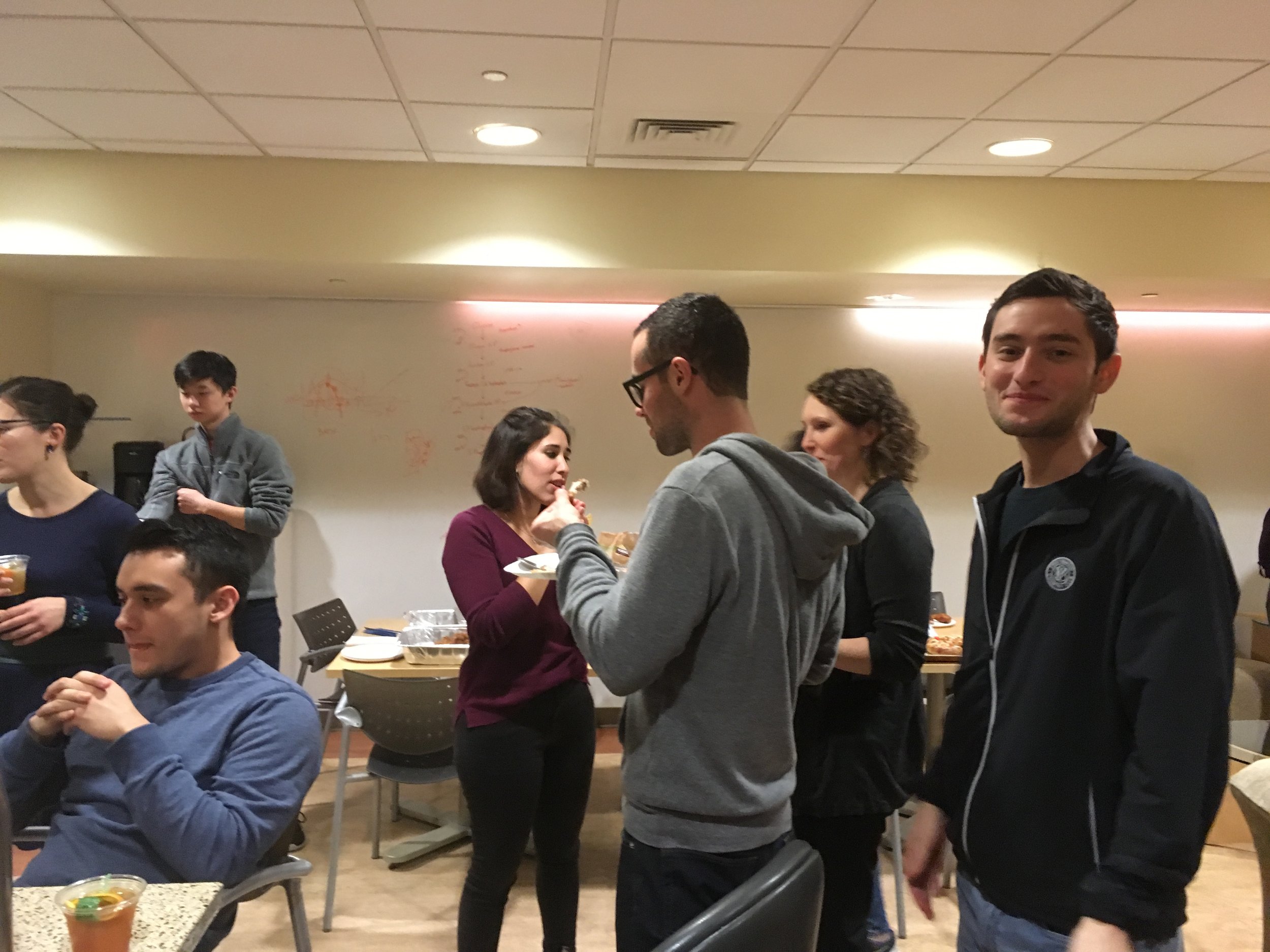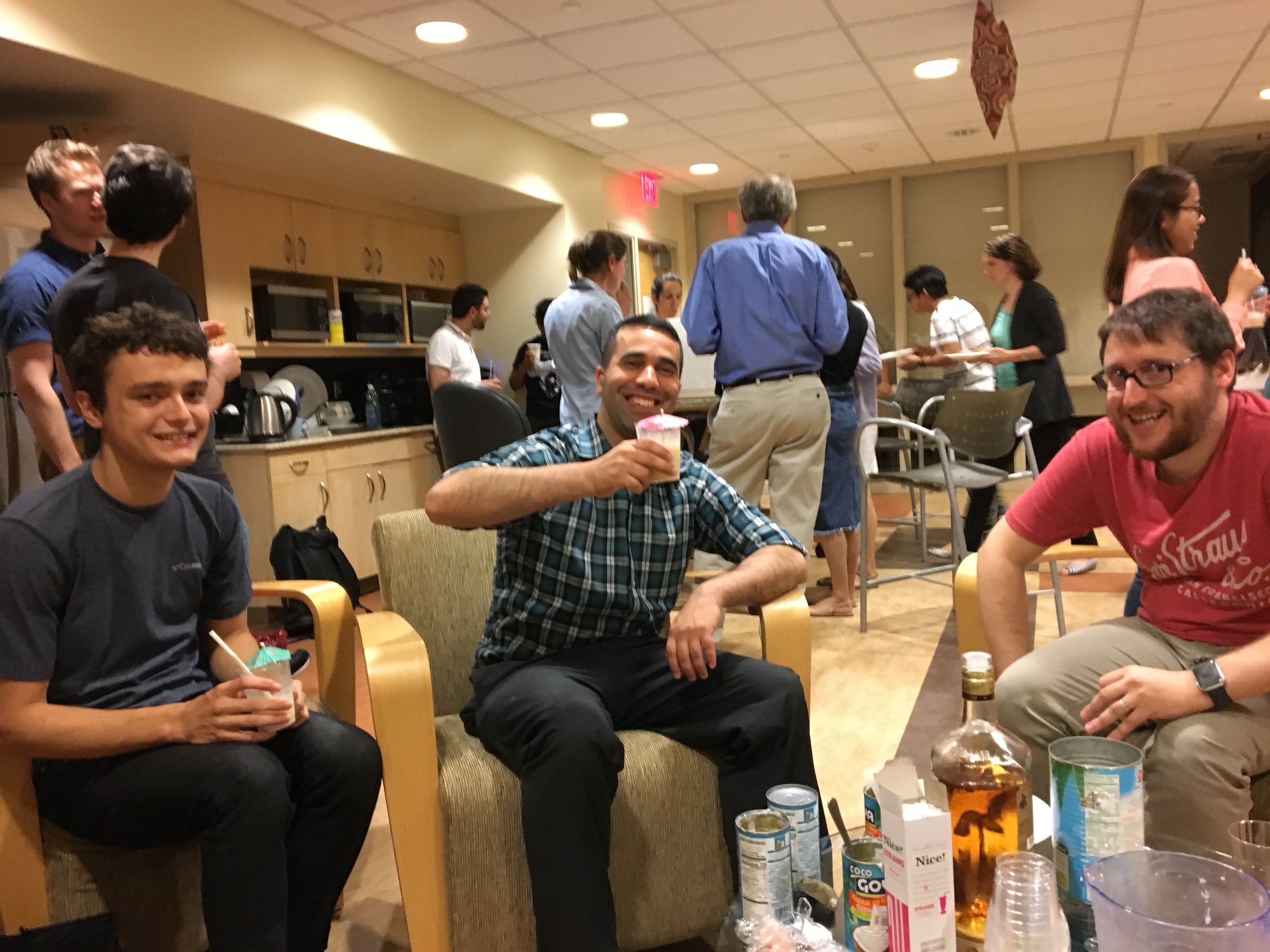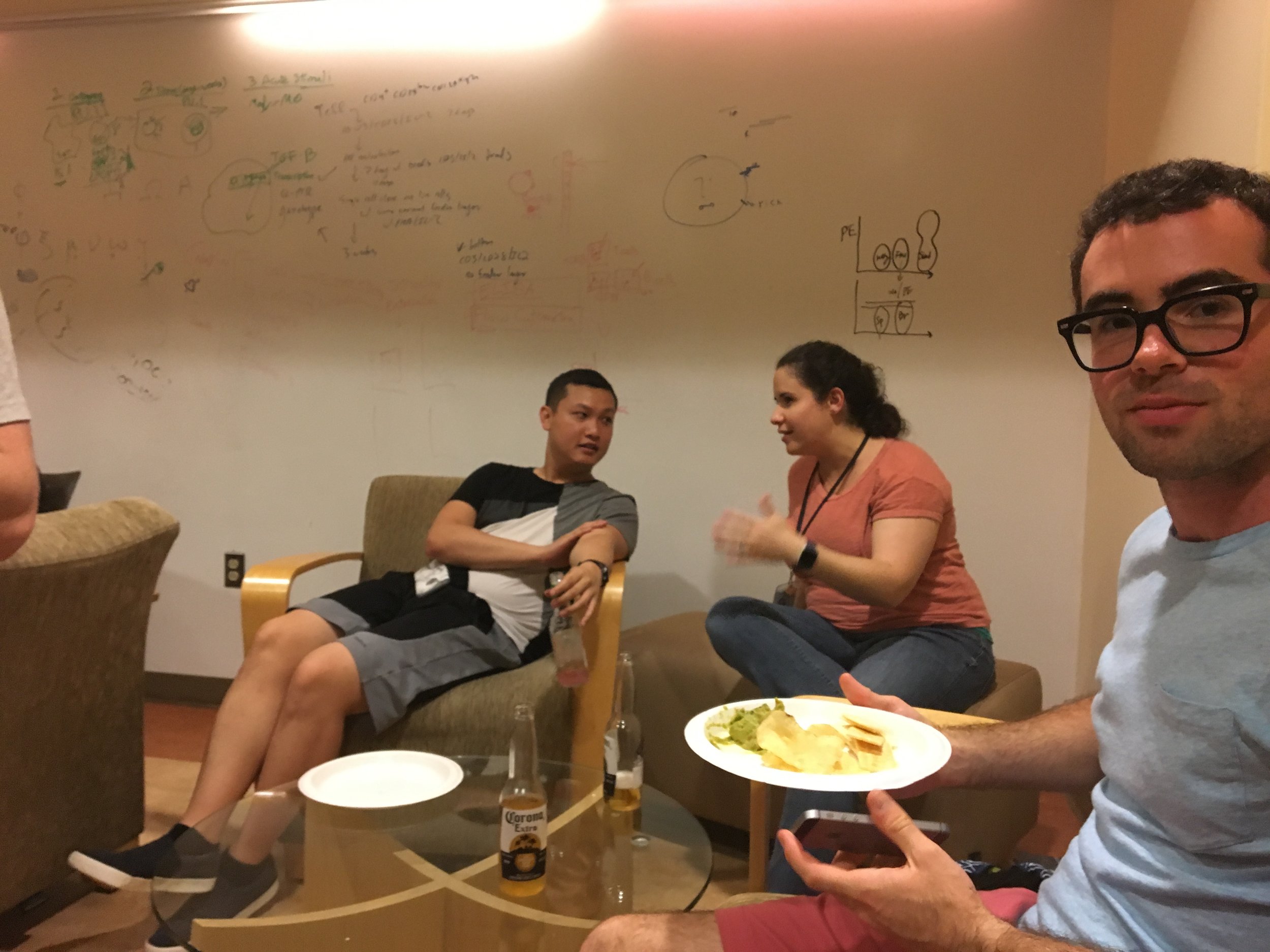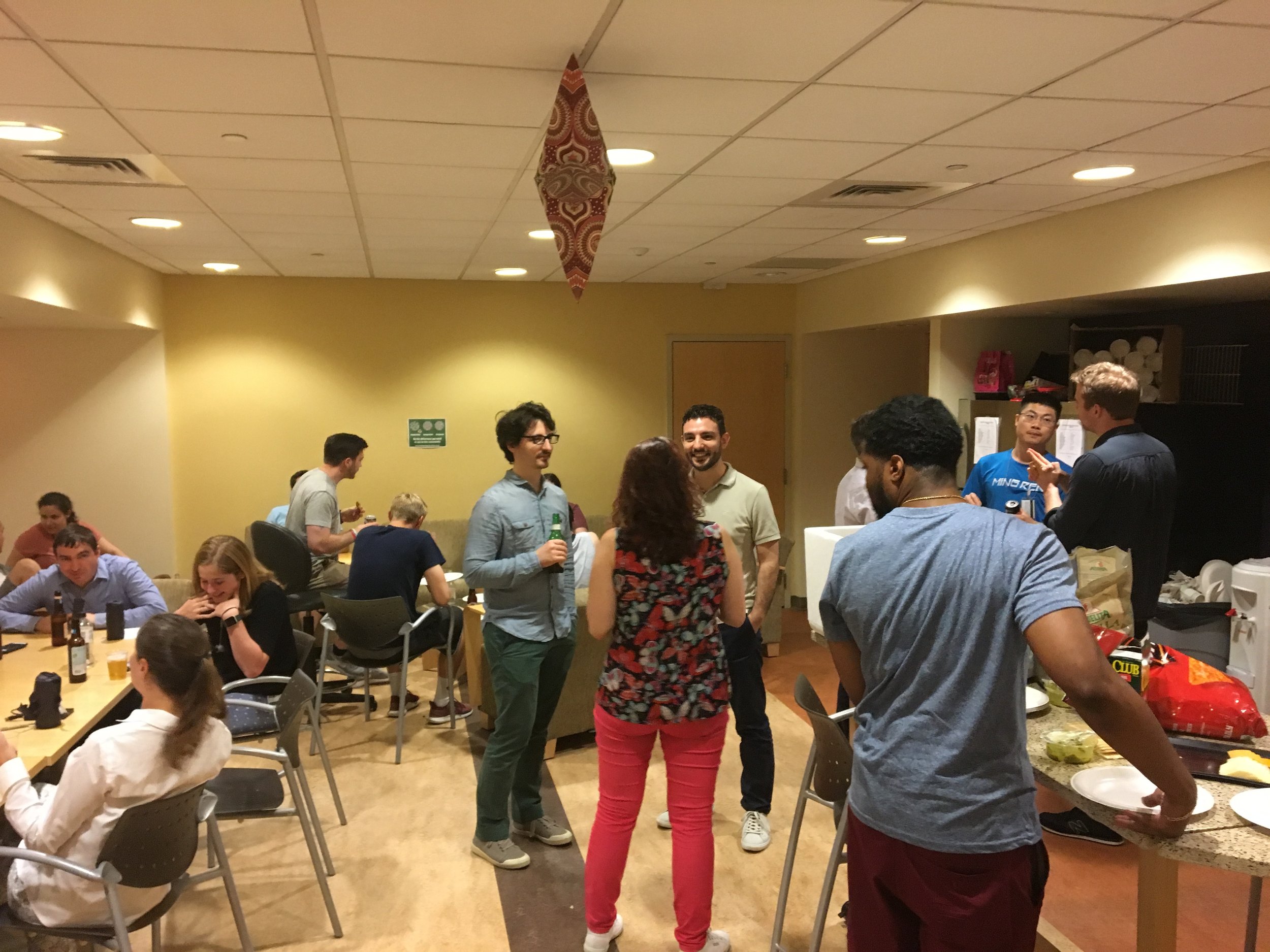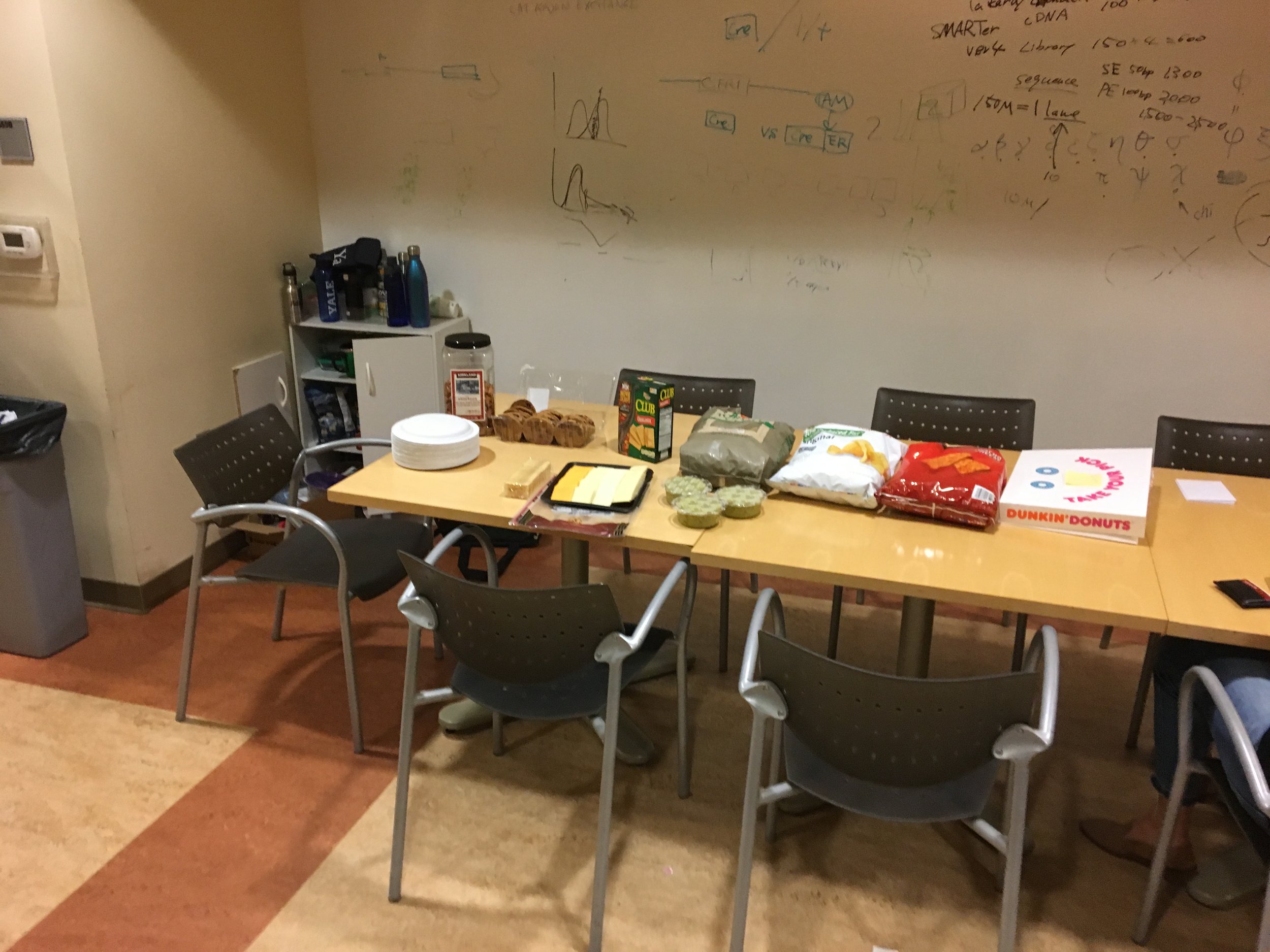 Laboratory Outings and Other FUN!
Although we spend most of our days in the lab, there are plenty of times when you may catch all of us outside of lab enjoying some weekend science, stories, food, and laughs! (Don't be fooled...we work a lot, but we also have fun at lab!)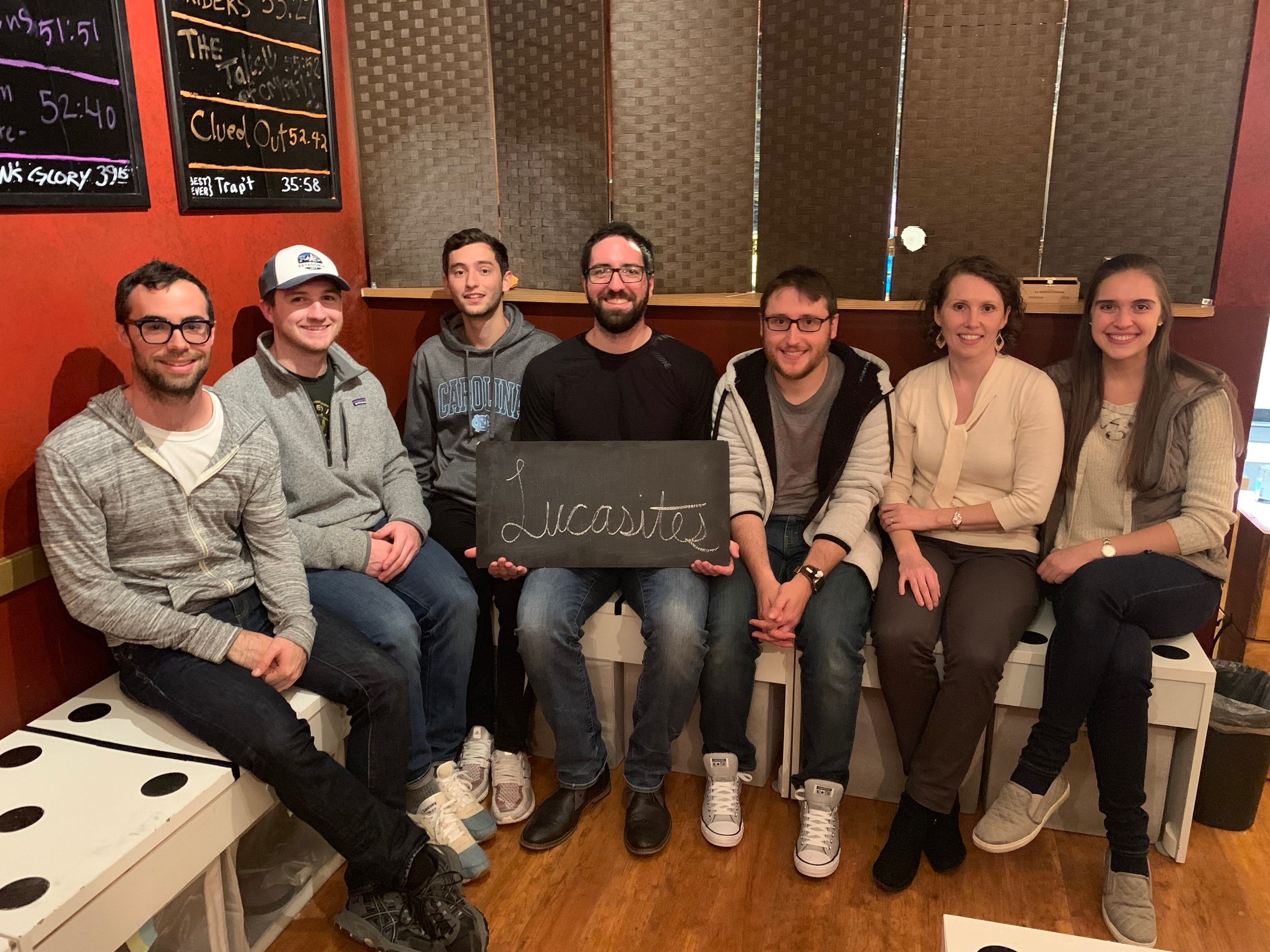 We Escaped! #EscapeRoom New Haven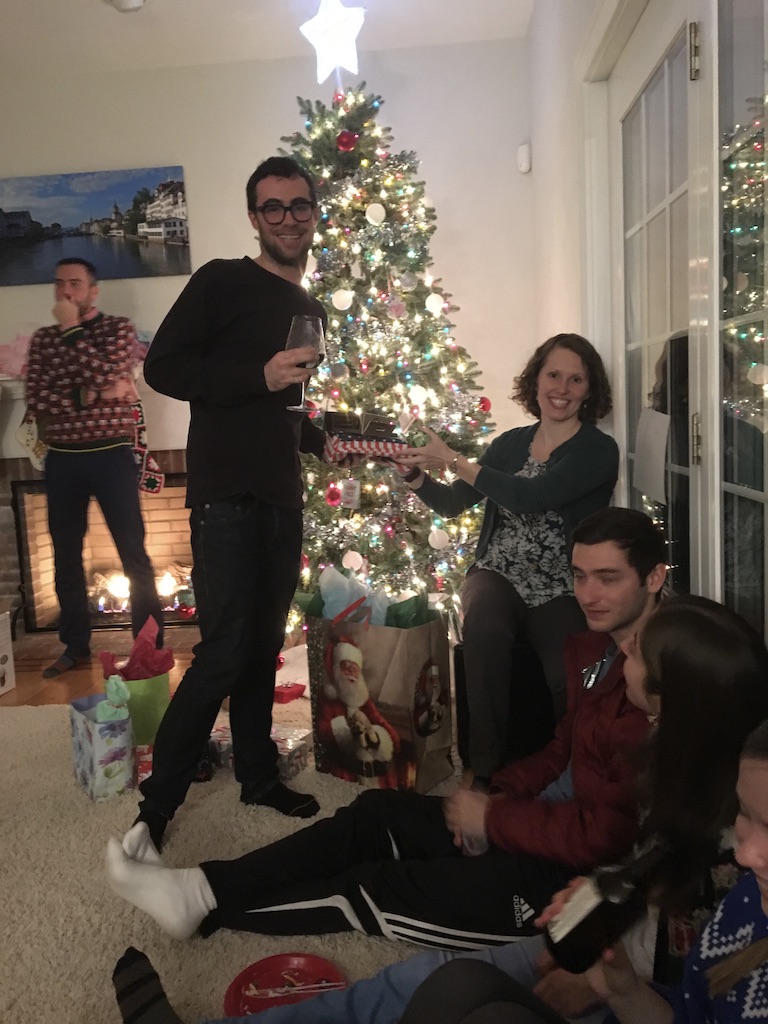 Did he just steal from the boss?
Lab Manager Storage Space
Let's not kid ourselves. We all played terribly!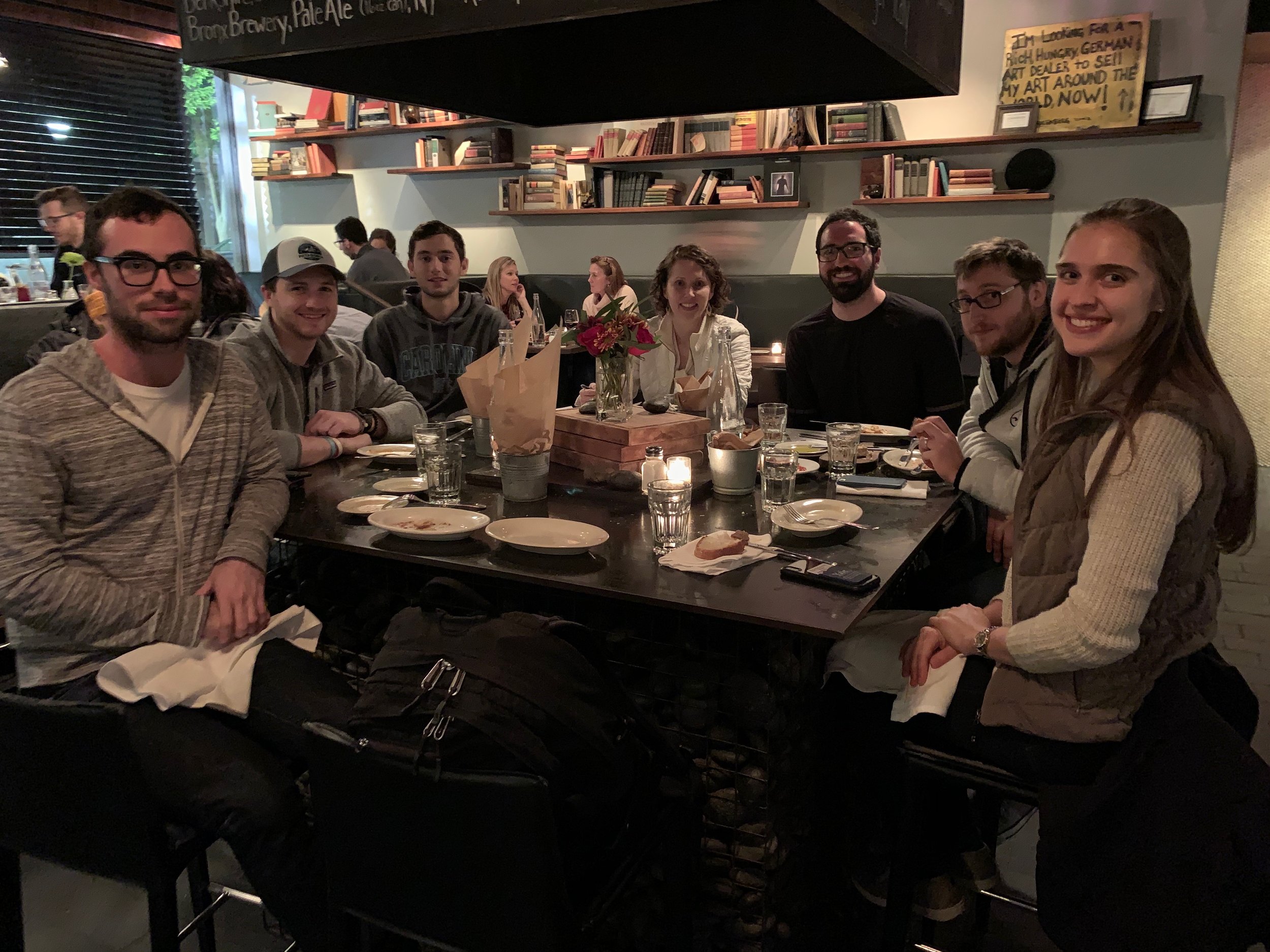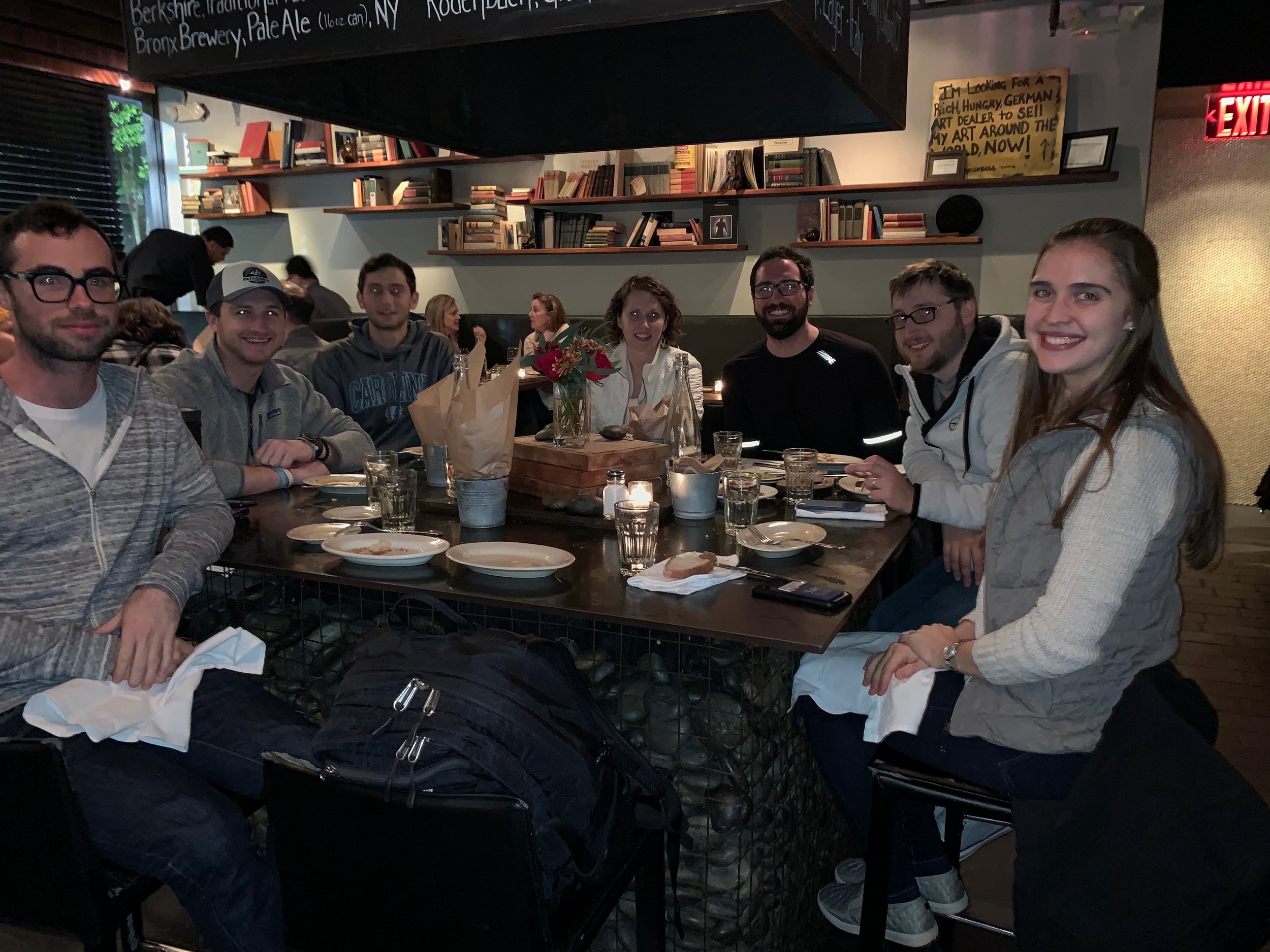 Birthdays
We love to celebrate lab members' birthdays....especially if there are cakes!!!
Farewells
We don't like seeing members of our lab leave...but when they do, we try to have them go out in style with a proper farewell!